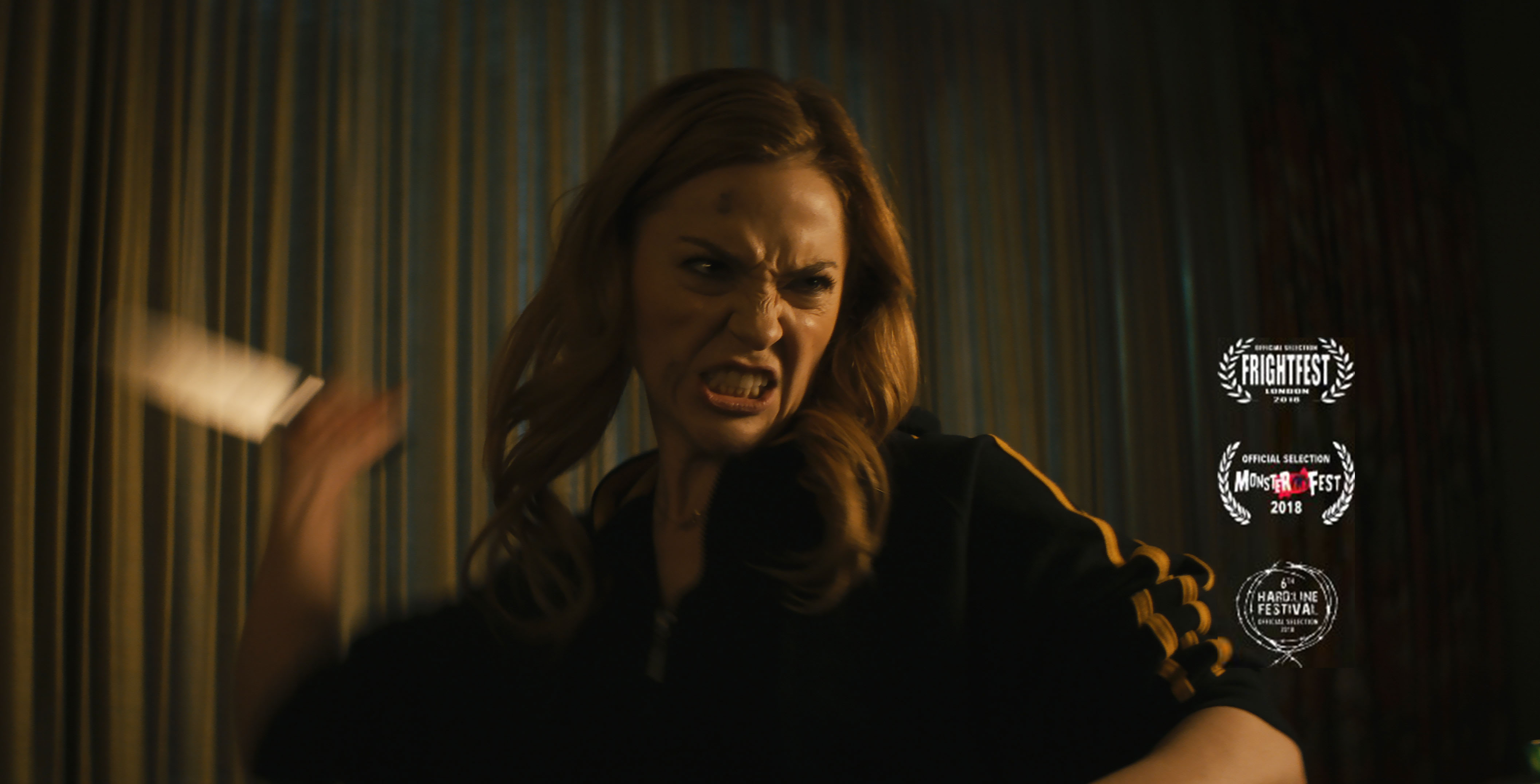 Pimped, 2018
---
Feature Film
Director:
David Barker
Screenplay:
David Barker & Lou Mentor
Produced By:
Annie Kinnane & David Barker
Cast:
Ella Scott Lynch
Bendict Samuel
Heather Mitchell
Lewis Fitz-Gerald
Robyn Goldsworth
Synopsis
---
Sarah Montrose is a conflicted, mysterious woman who meets the philosophical, smooth-talking Lewis Blake. Handsome and captivating, and unbeknownst to Sarah, Lewis is the bait in a sick trap he conjured up with his low-life-rich-kid housemate, Kenneth. When the men's sexual game backfires, and Kenneth winds up dead in his own home, Sarah has to battle a psychopath and her own inner demon.
Premier
---
Frightfest (UK)
Distribution
---
Australia/New Zealand:
BONSAI FILMS
International Sales:
RAVEN BANNER ENTERTAINMENT
Website
---
www.pimpedfilm.com
Reviews
---
"A dark acid little psycho fable"
Kim Newman
"A high stakes walk on the wild side"
Anton Bitel, SCIFI NOW
"Benedict Samuel is creepily convincing"
Sandra Hall, SYDNEY MORNING HERALD
"A year of great directorial debuts
and this is one of them"
Walter Chaw, FILM FREAK CENTRAL
Awards
---
Monsterfest
Best Australian Feature Film
Australian Cinematographers Association (Acs)
Golden Tripod